Paper cutter. I know we've written about office junk before, but I recently acquired my third and fourth vintage paper cutters (and we know that makes the collection official!), and I'm still feeling the buzz of infatuation. I love the look of them, plus I actually cut paper fairly often, so they are functional. There's nothing quite like gripping that handle, lining up that piece of paper, and savagely lowering the blade to make that delicious swishy-cutting sound....And that moment of suspense, when you barely have time to wonder if you remembered to move your thumb completely out of the way? Priceless.
So, here is my ode to paper cutters. They look great sitting on a shelf, they make fantastic risers for other junk, and they earn their keep anytime I need to cut 500 business cards (yes, this has happened).
Oh, paper cutter--I love your stripes!
I have a miniature Kodak cutter, and so can you!
I have two sizes of green paper cutters (they match!). There's nothing like stacked paper cutters in graduated sizes....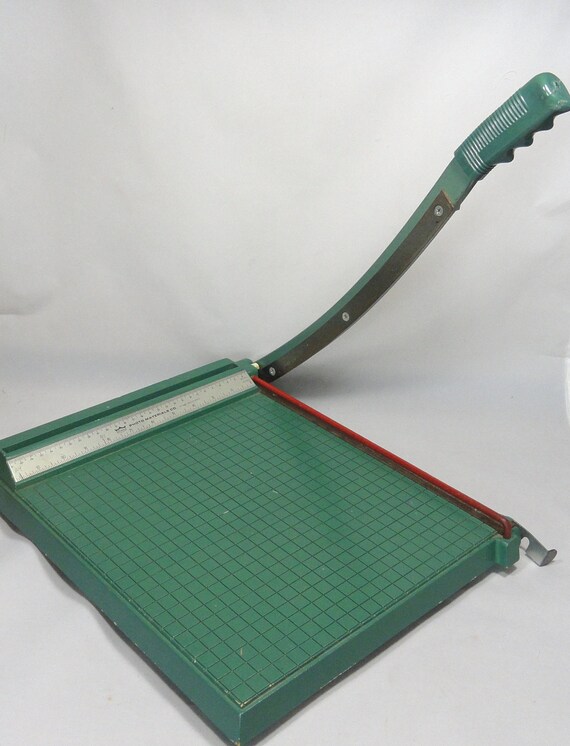 This one sold on Etsy
This label is from a letterpress paper cutter. I don't have one, but I'm a sucker for office equipment made in Chicago. Don't ask me why--I've never even been to Chicago.
www.boxcarpress.com
My Ingento cutter might be my favorite. It cuts the best, and the logo is cool.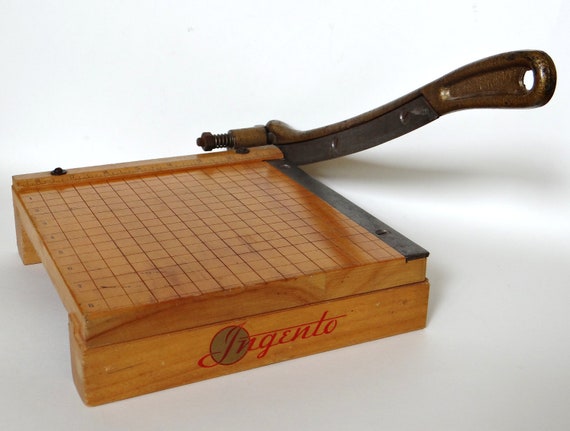 This one sold on Etsy
Milton Bradley made board games--and paper cutters!
And next on my list--a roll paper cutter. I want to cut big striped paper!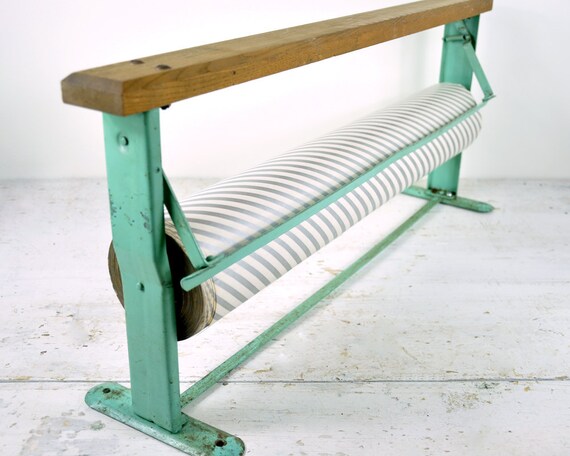 But this one sold on Etsy already:(