We don't collect Bakelite. We just happen to own some items made from it, and occasionally dream of a house full of Bakelite radios and drawer pulls. It's actually pretty easy to find, especially if you pay attention to plastic handled flatware. But finding good, real, quality Bakelite is not as easy. And, unfortunately, it tends to be quite expensive. That doesn't stop us from dreaming, though. So this week, our junk love telescope zooms in on Bakelite treasures that we covet.
Of course, the best Bakelite is in jewelry. Bracelets are pretty easy to find, although some colors are definitely more desirable than others. Pins and necklaces are generally more sought after. Everybody needs a Bakelite sombrero brooch!
AgoObjects on etsy
Some carved pieces are definitely better than others, but the quality is easy to see. We've all found those Bakelite "dogs" that you have to squint at to pinpoint where the eyes are. But, sometimes, the pieces just sing to you, like this fantastic vintage Halloween bracelet:
craftingfool2003 on etsy
For the black-hearted: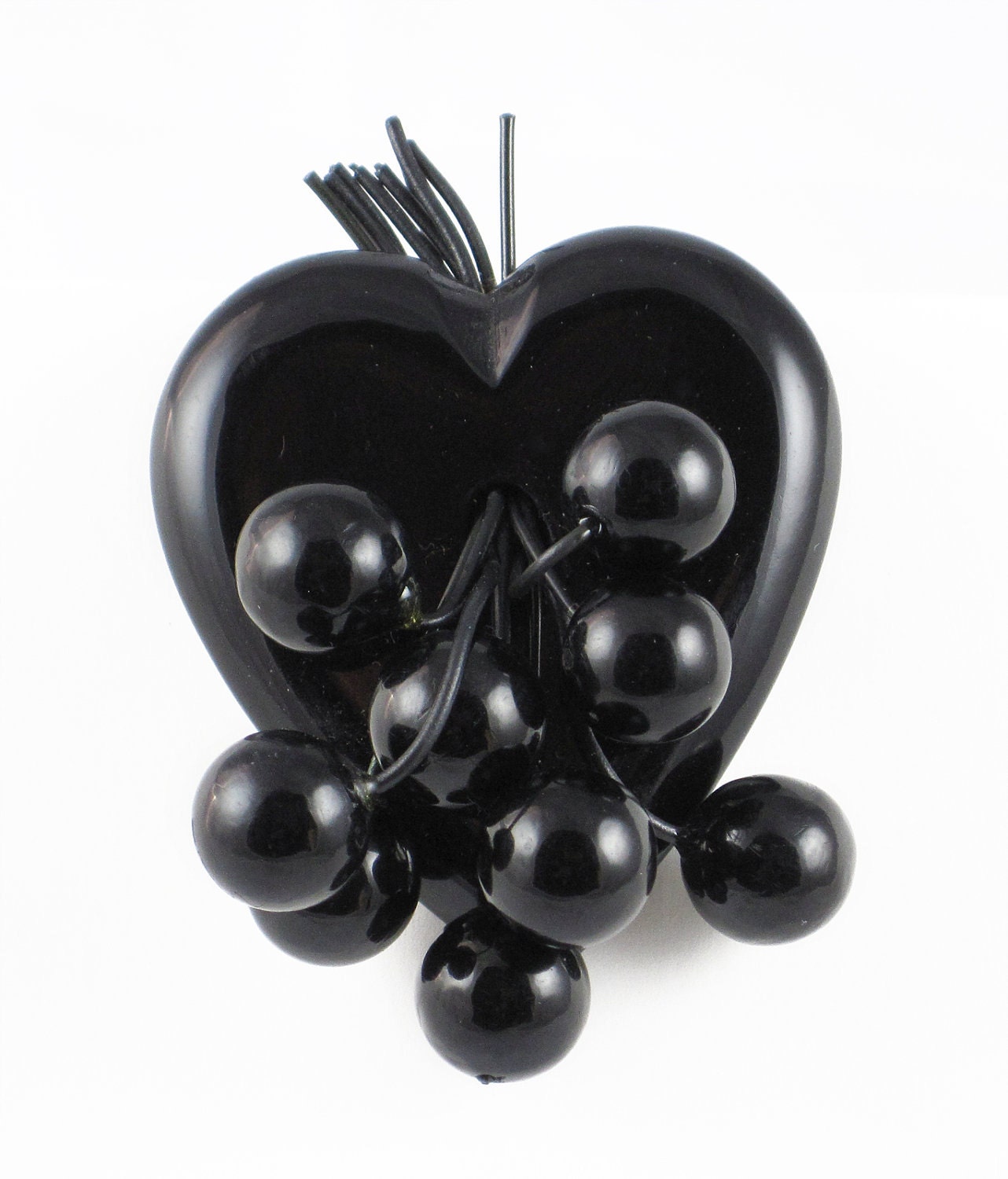 BakeliteArts on etsy
Or, the Holy Grail of Bakelite jewelry, the cherries: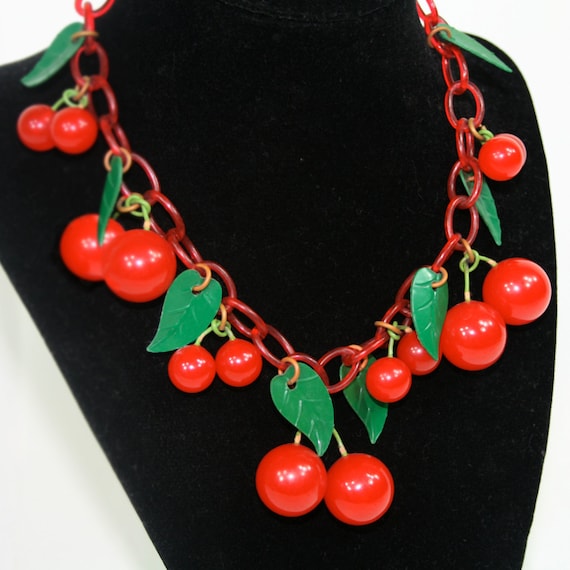 wasabirose on etsy
Or, for those who love the Bakelite rainbow: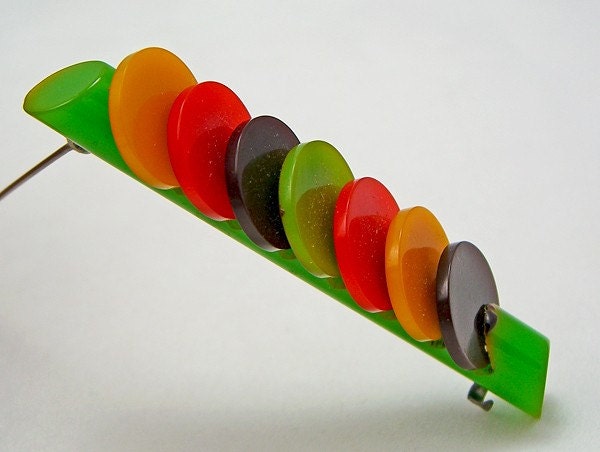 slapmefabulous on etsy
There are also some pretty fantastic Bakelite radios and clocks out there.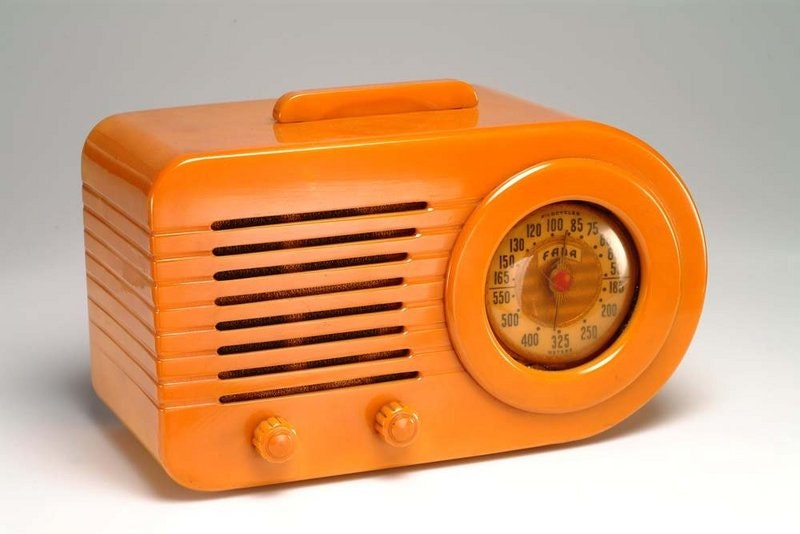 vintagebitsblitz on etsy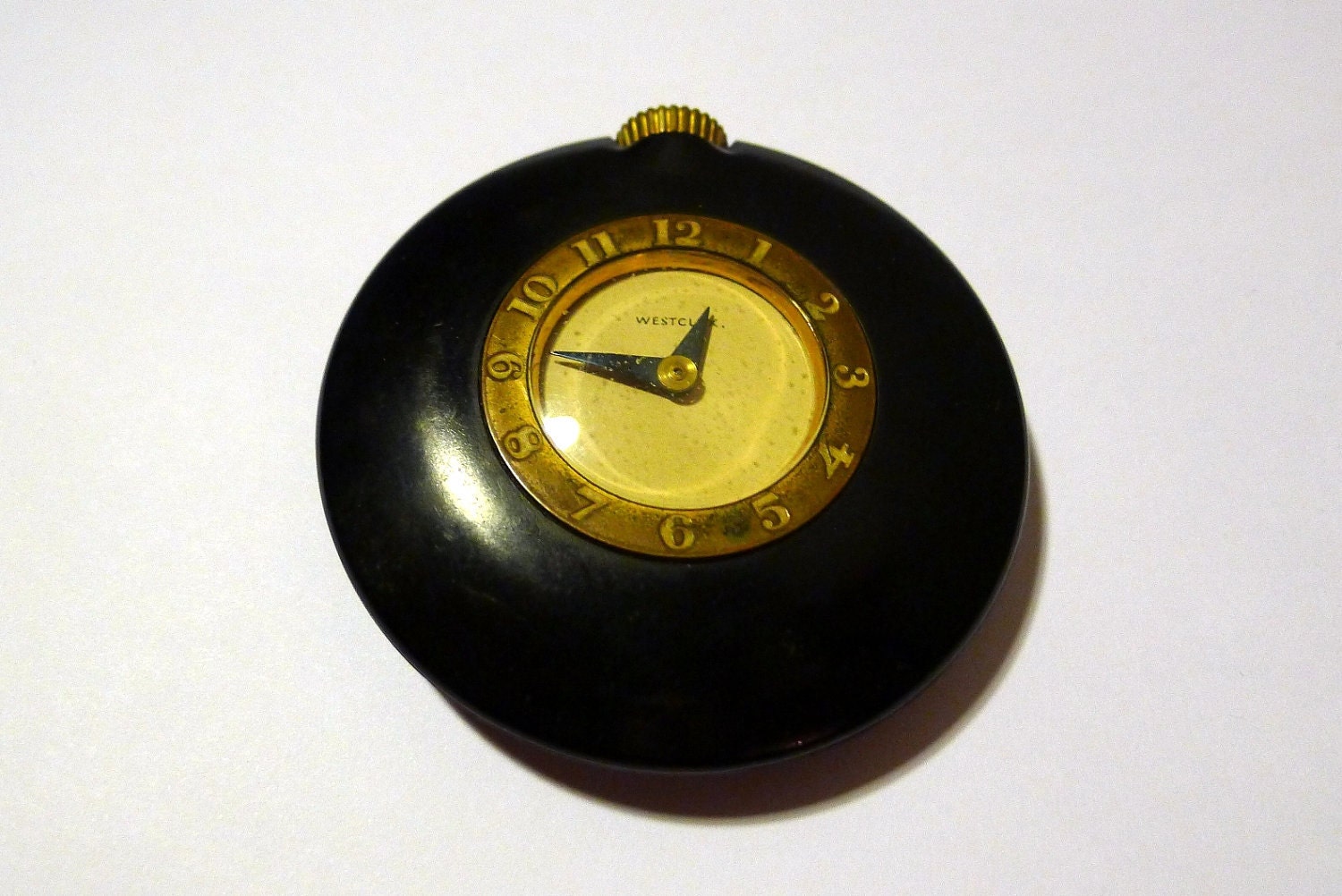 yesterdayrevival on etsy
We've also come across an electric fan with Bakelite blades: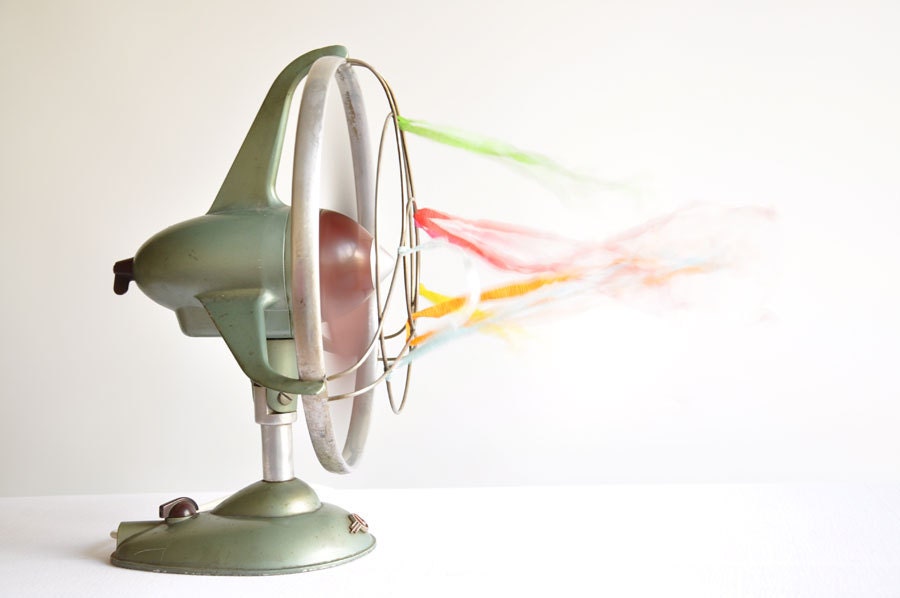 thelittlebiker on etsy
Buttons and buckles are a great way to get color variety: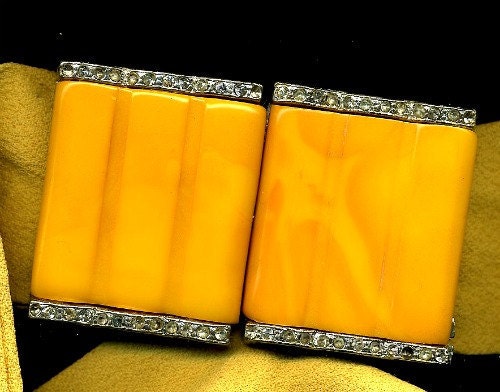 FrenchFrouFrou on etsy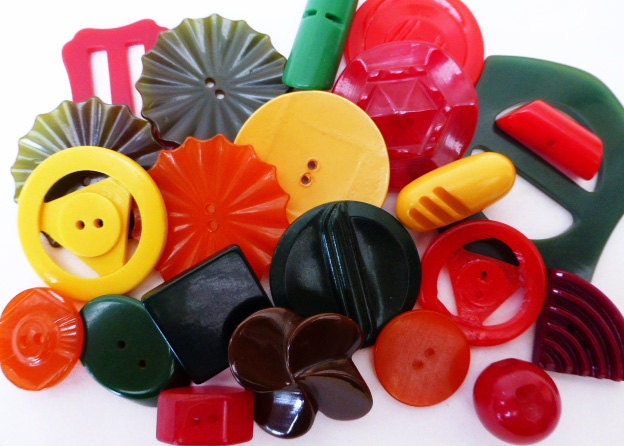 Mauibeadworks on etsy
This is a great desk set:
Another Holy Grail, this Bakelite and bead purse: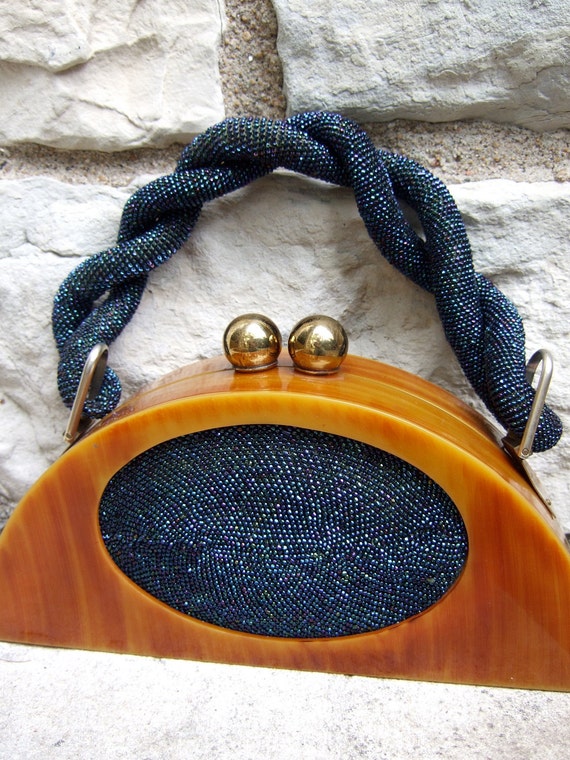 worldmarketproductio on etsy
And, of course, drawer pulls, knobs, and game pieces: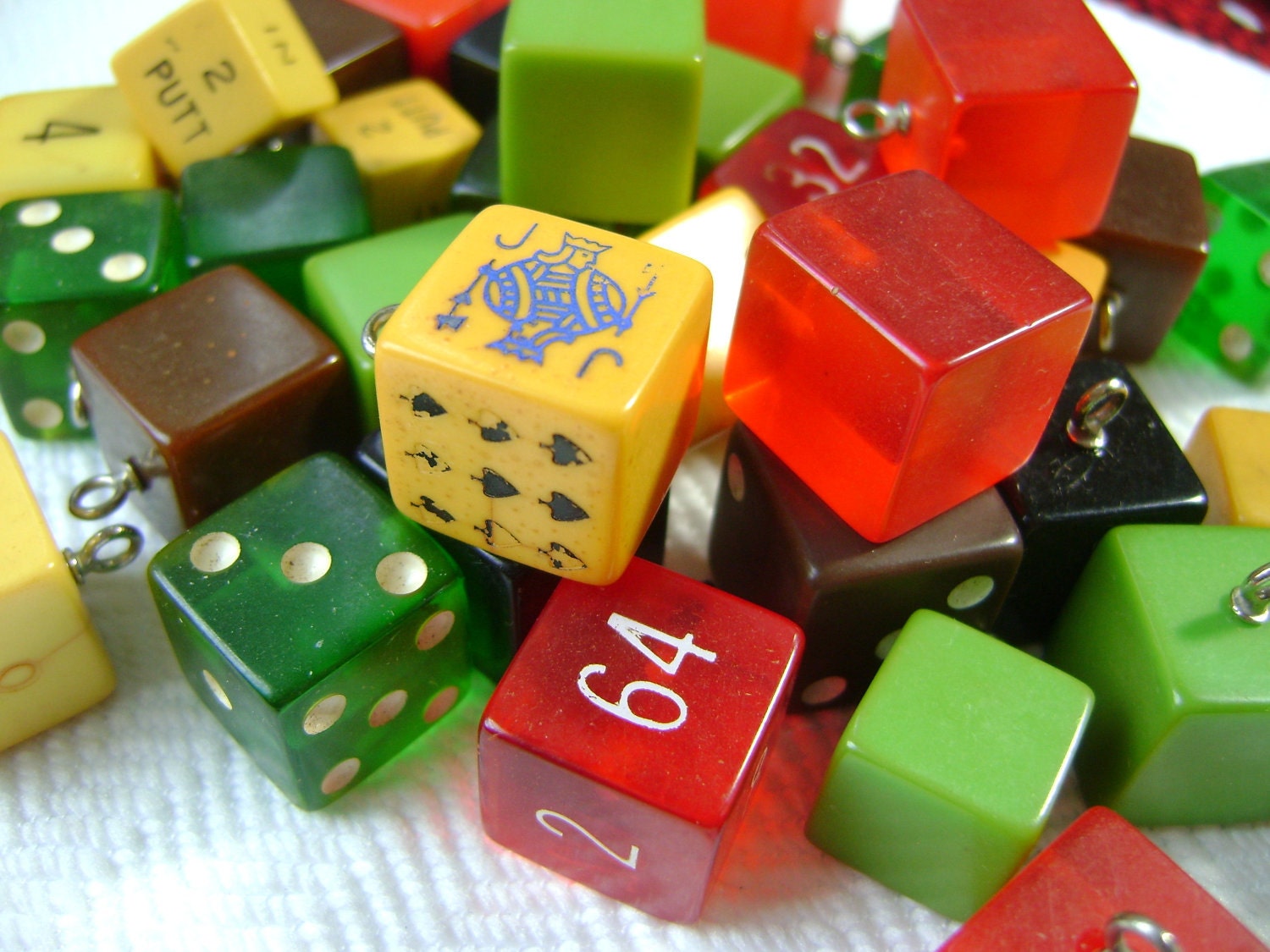 AddVintage on etsy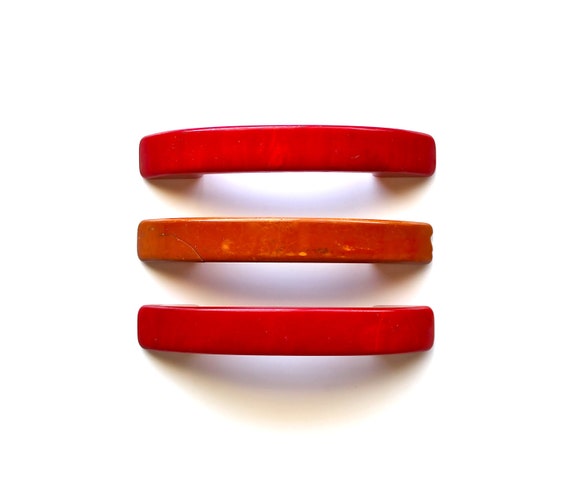 becaruns on etsy