Although we Blackbird girls are known for being unapologetic shopaholics (ahem...addicts) when it comes to junk, we are selective with what we buy. We do have a budget to stick to, so the items that we buy need to meet certain standards. However, certain characteristics often throw all of our other criteria out the window. At this point, there is no civil discussion. Do we need it? Do we have a place for it? Is it functional? Who cares? It's red. Throw it in the cart. (*This also happens with turquoise items. We'll talk about that later.)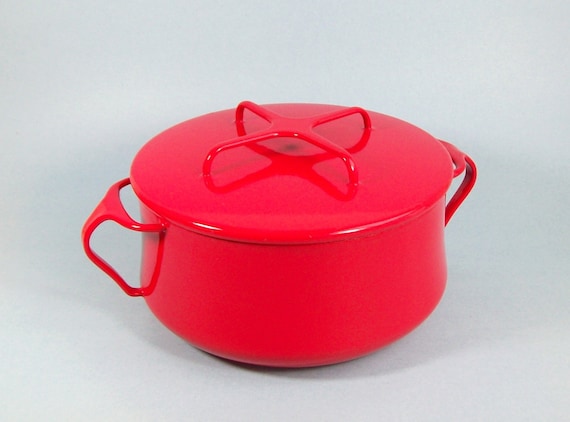 Dansk enamel pot, from EightMileVintage on etsy
Red things just speak to us. It doesn't really matter what it is. From where I am sitting at this moment as I write this post, I can see the following items in my living room: a red handled glass cutter, a red toy telephone, a red planter, five red tins, a red and white toy guitar, vintage red and white polka dot bean bags, a red ice bucket, a selection of large red dice, a red lantern, a red metal store display box, a red letter R, a large red D, and a red bowl full of vintage billiard balls. When I'm bored, I like to type "vintage red" into the search box on Etsy and look at page after page of glorious stuff.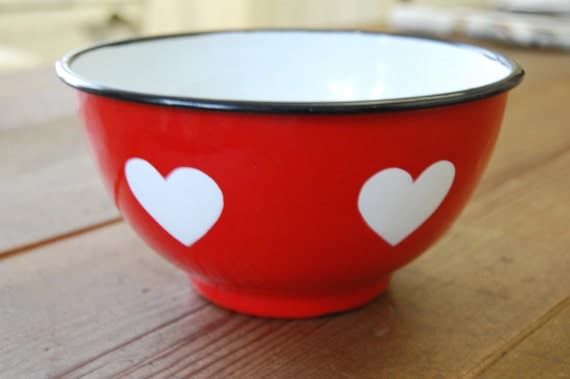 from Evergreensdreams on etsy
So, we like red. And this doesn't even touch the amount of vintage red fabulousness in our kitchen. More to come on that later, but here's a great teaser:
So, I thought I'd look around the Internet for some items that speak our language. What can I say? I'm a glutton/shopaholic who is known for having no restraint whatsoever when buying junk in the month of February (every day is my birthday!), so I may or may not also be buying some of these items. Enjoy!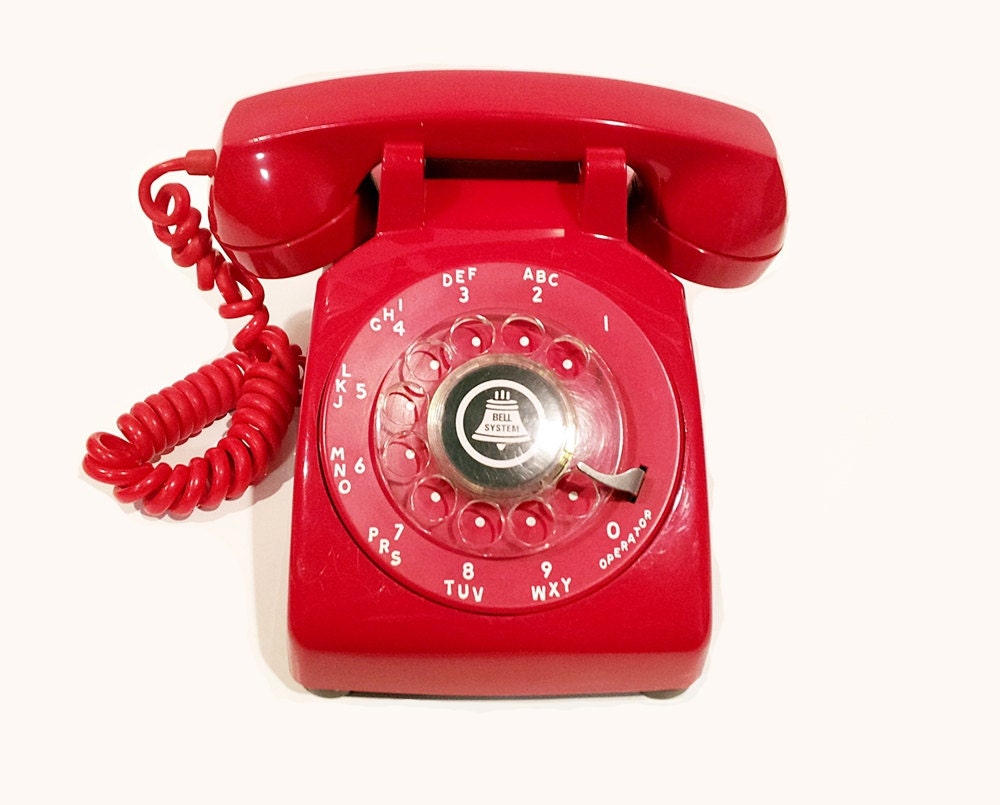 Hello?, available at TheRotaryShoppe on etsy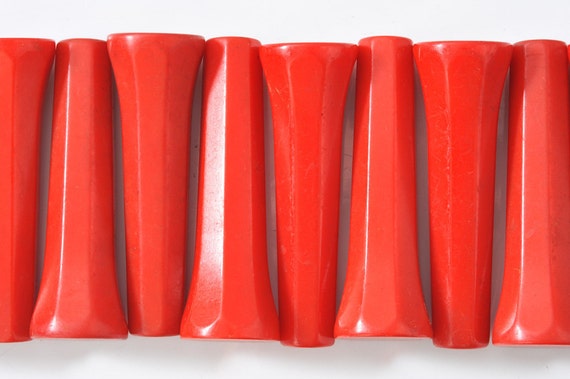 handles, from fallaloft on etsy
from BlueSugarVintage on etsy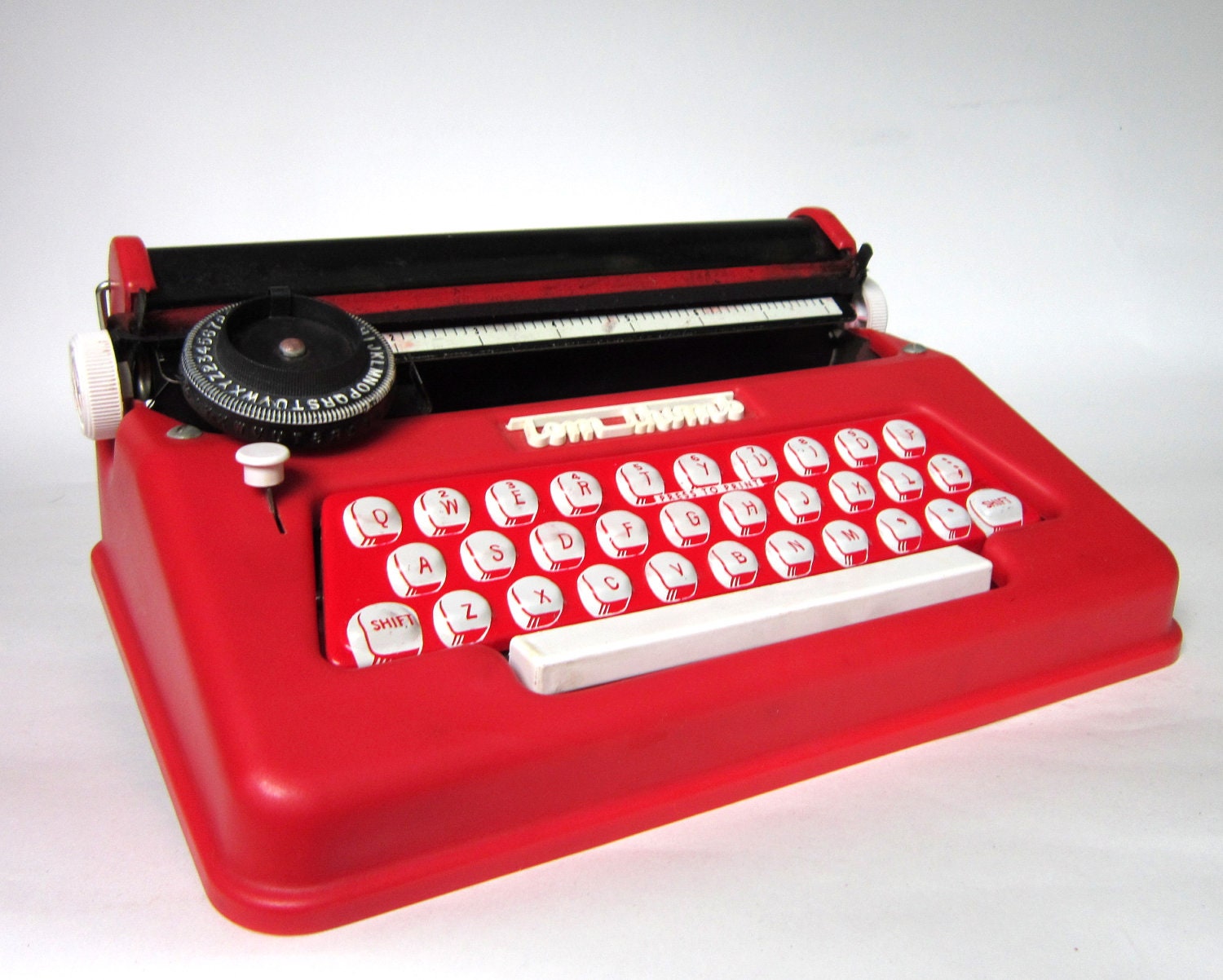 from twinkleberrytoys on etsy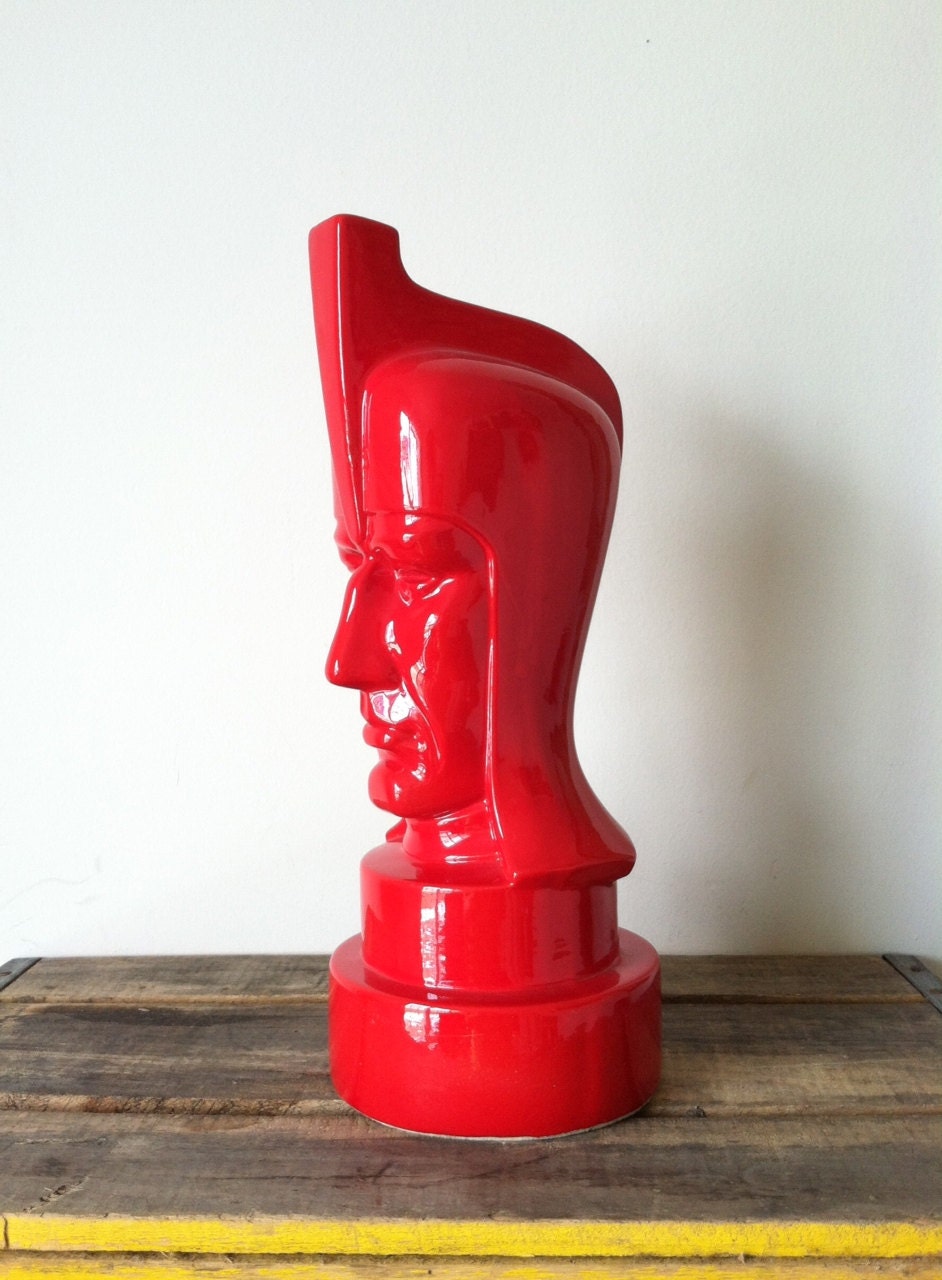 Be still my heart....; from VintageHoopla on etsy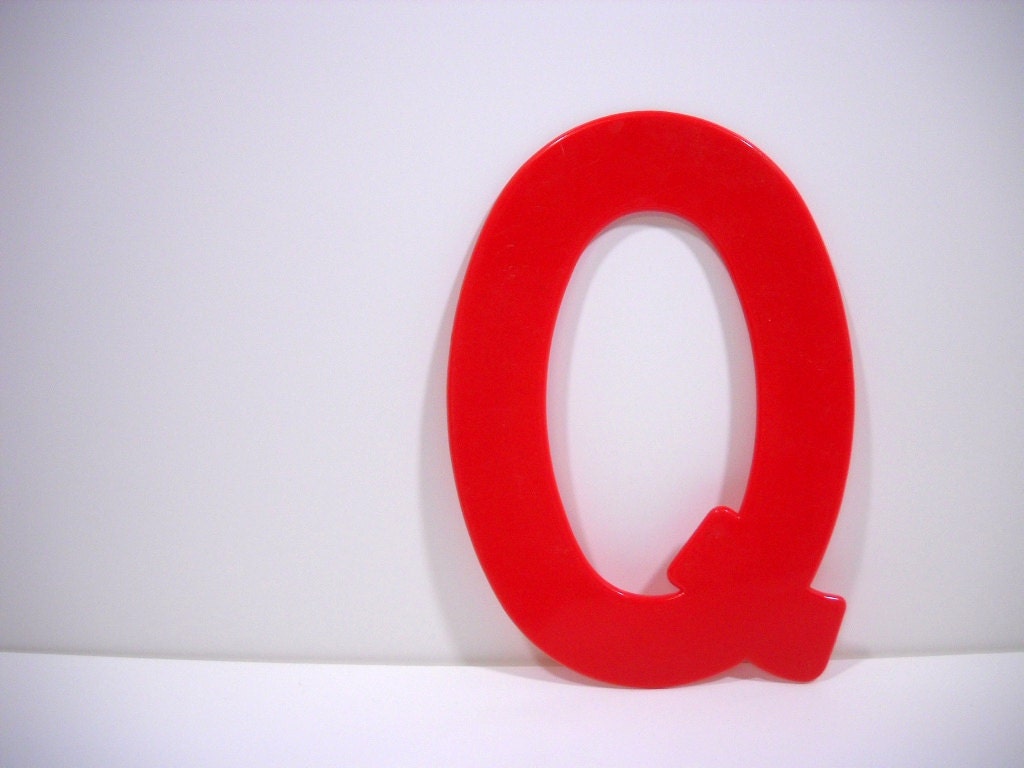 wallsantiques on etsy
Fondue pot!; HerVintageCrush on etsy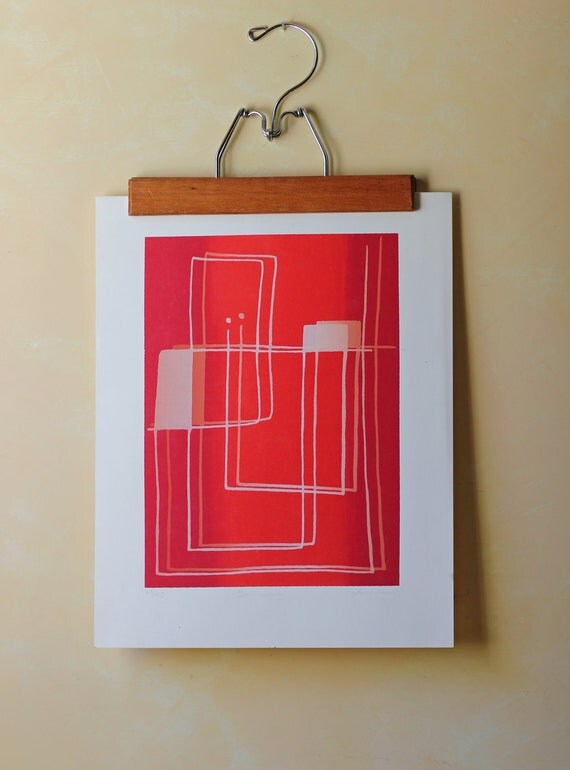 Mid-century lithograph; ModishVintage on etsy