I was fortunate enough to have plenty of grandparents to spend my childhood with. Of course, I had my father's parents, and a great grandmother on that side. On my mother's side, I had grandparents, 3 great-grandparents, and one great-great grandmother. This meant plenty of love, and pre-dinner cookies, and secret quarters slipped to me when no one was looking. It also meant vastly different variations on Christmas.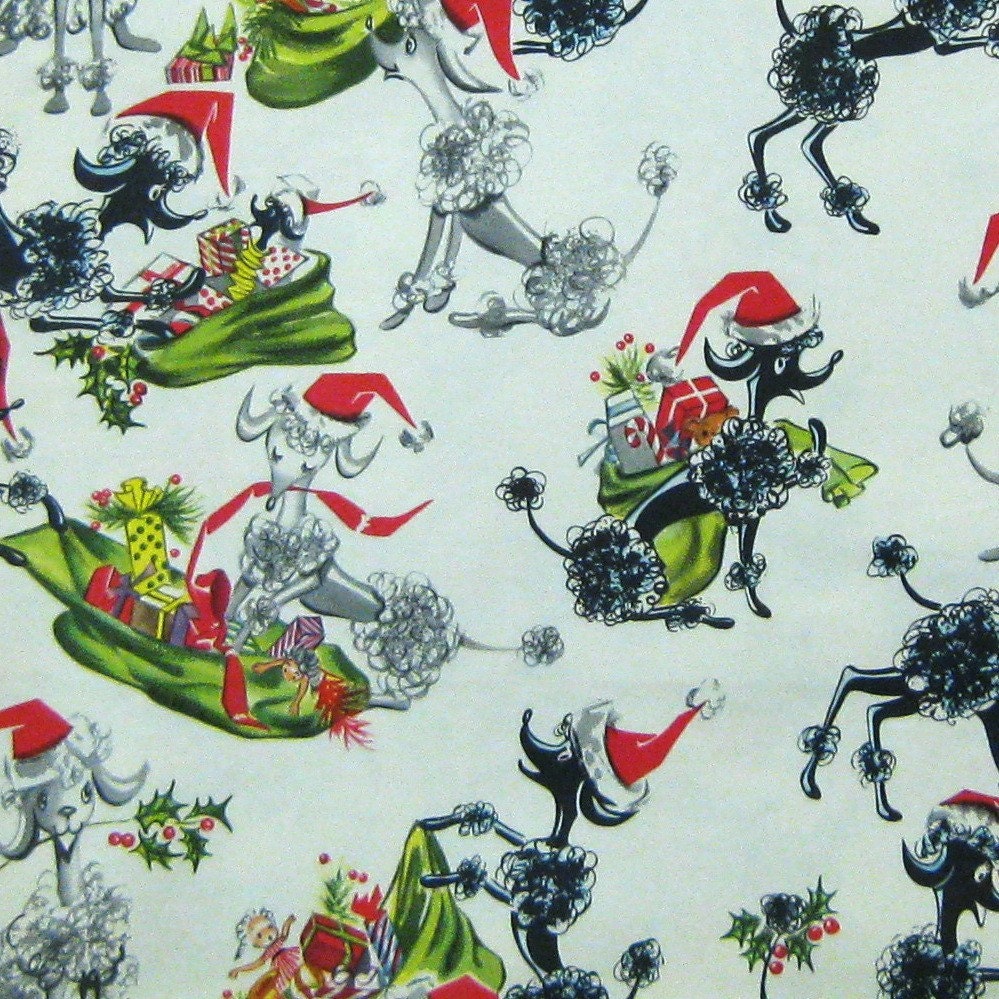 We always had a green artificial tree at home, covered with homemade ornaments, new and vintage ornaments, multicolored lights, and tinsel garland. My dad's parents did a 1950's tree with angel hair tinsel and colored balls. Another house always had a real tree with delicate German ornaments and birds. And then we have my great grandmother Irene's house, where the tree was not quite as full, or as tall, but covered trunk to tip with ornaments painted by my mother and uncle when they were children. There was tradition and ritual to the decoration of each of these trees, but a lot of years, Irene's tree was dressed by just the two of us. We would dig out the ornaments, wrap garland around the porch rails, hang the mistletoe, and then select from
decades
of stored Christmas cards that she had received (she never threw a card away, a habit that I still struggle to break free of) to prop around the house. Then came my favorite part--the paper.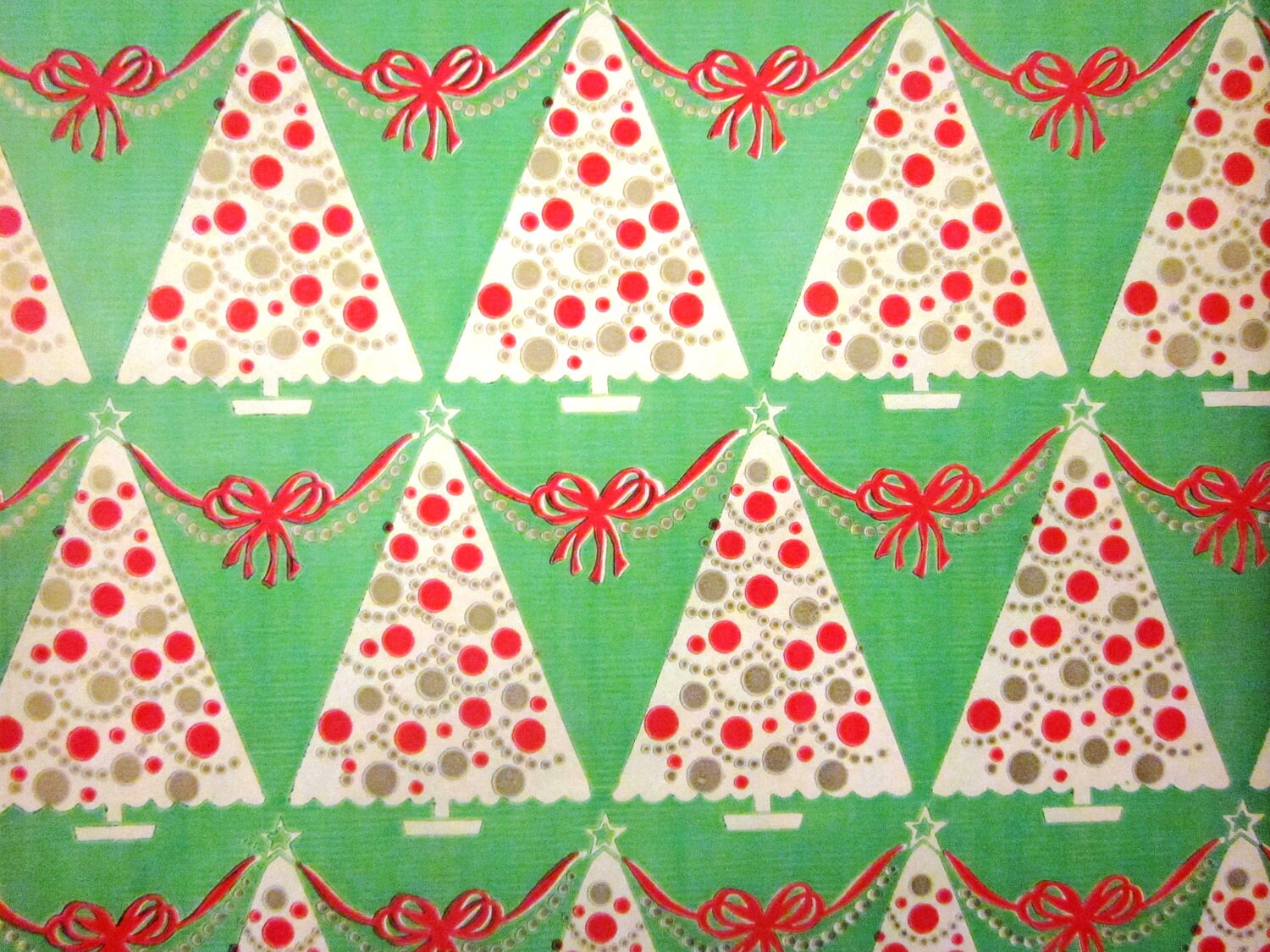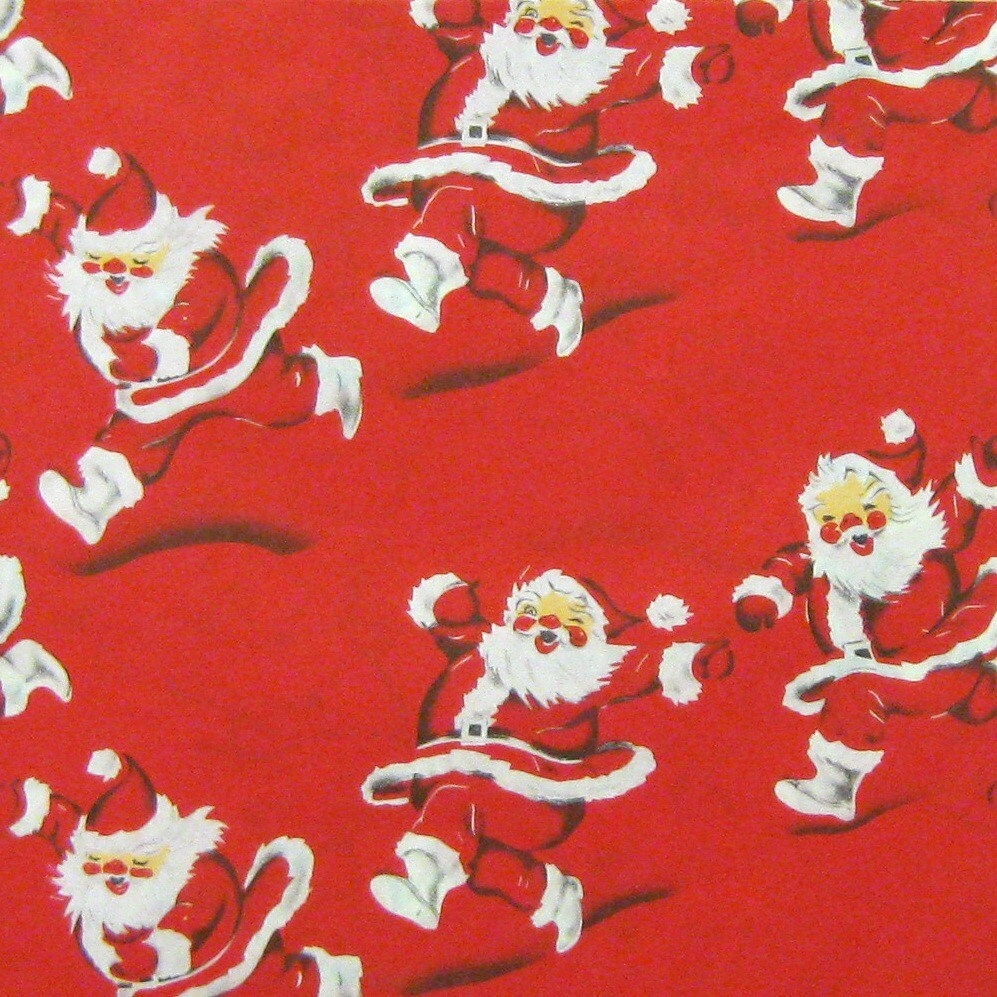 Both available on etsy.com
As any well-trained pack rat knows, you should never waste something that you know you're going to need again next year, especially holiday items. This extends to wrapping paper. The old paper, that came folded in a neat plastic package, is much easier to store than a roll. It is also cuter than a lot of modern paper. And, if you're careful when you unwrap your gifts, you can re-fold it to use again. Our presents were always wrapped in paper from the 1950s and 1960s. We were all aware of the importance of saving the paper, so at Irene's house, there was no rip-and-tear enthusiasm. You start at the end flaps, carefully separate the tape along the main seam, and then trim the sticky bits off with scissors. Bows go into a paper grocery bag; the paper gets flattened and put into a stack.
flickriver.com
Yes, the paper got incrementally smaller over the years, but it also meant that I got to have presents wrapped in my favorite papers every year. I also got to be the one to re-fold and store the paper after Christmas was over (one of life's little joys...). The bottom two drawers of one of the dressers in the house were devoted entirely to the storage of vintage paper. Sometimes, when I should have been napping, I would get on my knees and carefully ease the drawers open to look at the paper.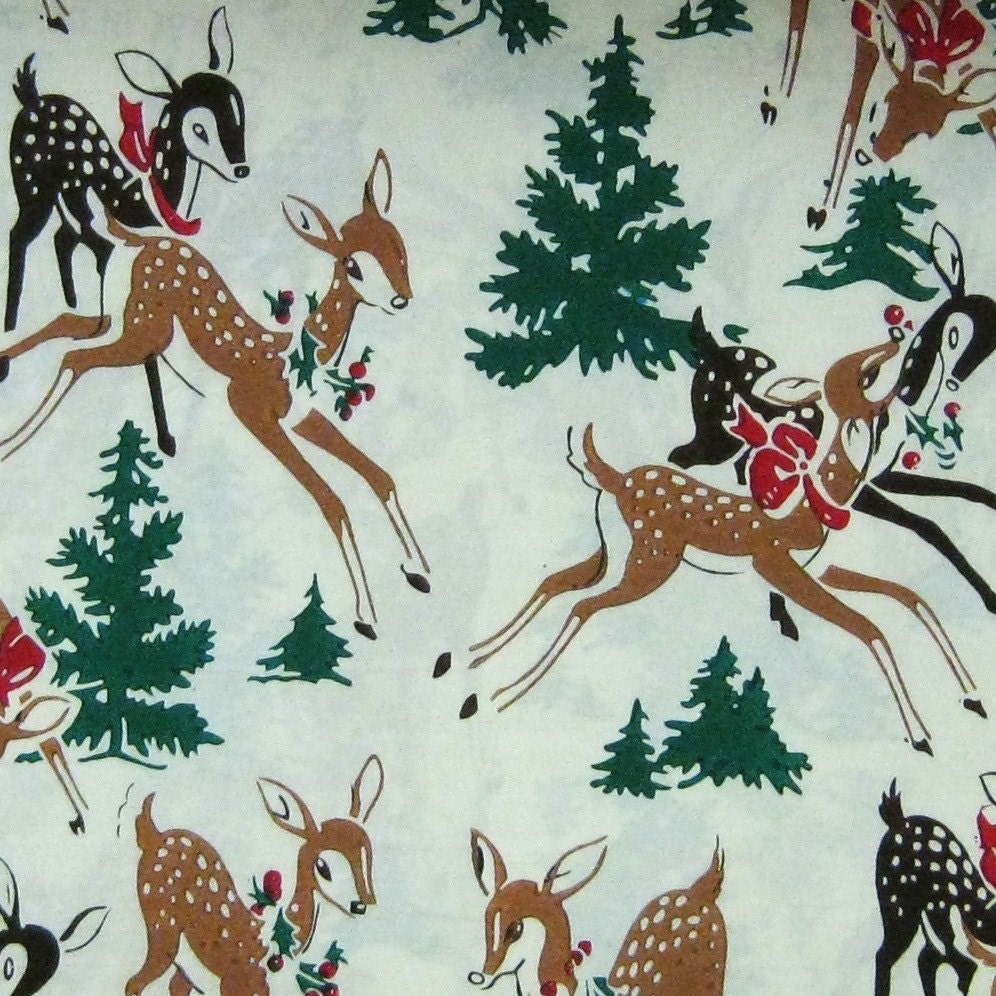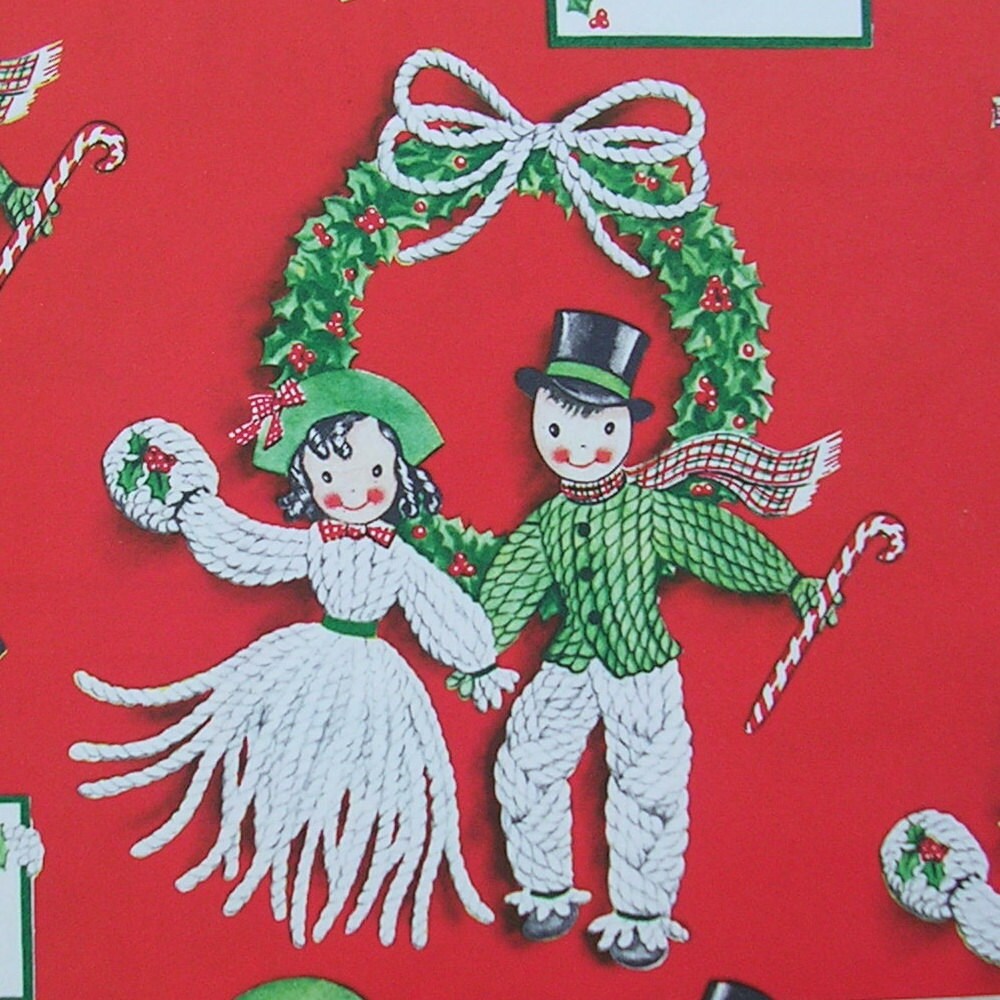 etsy.com
Occasionally, we would find a pack at the Salvation Army, or a dime store that is still operational in a nearby town, and it would get added to the stash for next time. I still look for it, even though it is getting harder to find the cute patterns. And, I'm not sure that I could bring myself to use it on an actual present. But it has made me a wrapping paper snob. The annual choice of paper is just as important as choosing the ornaments for the tree, or the presents themselves. I'm still drawn to vintage-inspired patterns. And I still use it to the last scrap (seriously, I save 4-inch pieces of paper that I really like, because you never know when you'll need to wrap something small...). This is a problem, because I want (
need
) to buy new paper every year, but I feel like I shouldn't if I still have paper left over from last year (and of course I do). Luckily, I have lots of presents in need of a good wrapping....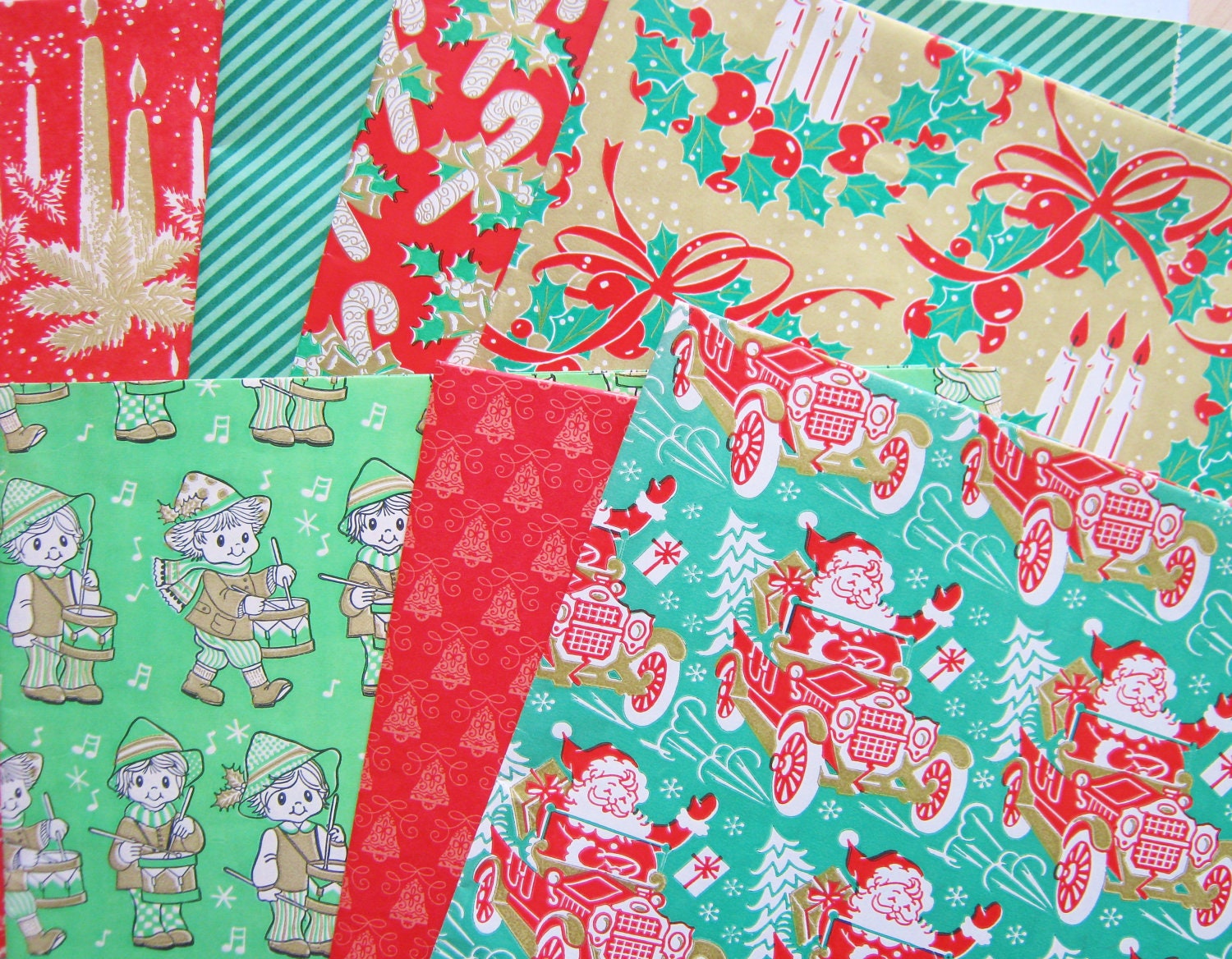 etsy.com